Proteinea is making a name for itself in the fast-growing world of biotherapeutics. An integral part of modern medicine, biotherapeutic medicines, including monoclonal antibodies and other novel protein-based modalities, are used to treat everything from arthritis to cancer with extreme precision and lower side effects. They currently account for nearly one-half of new drug approvals.
Proteinea founders Mahmoud Eljendy and Abdulaziz Elgammal saw an opportunity to create a smarter, faster and safer protein engineering platform. Founded in Cairo, Egypt in early 2020, Proteinea later joined KAUST as part of the Destination Deep Tech – a three-month program that provides deep tech startups resources, infrastructure and mentoring to explore opportunities in Saudi Arabia. Proteinea leveraged its experience with the program to advance its R&D footprint and join the vibrant research and deep tech community.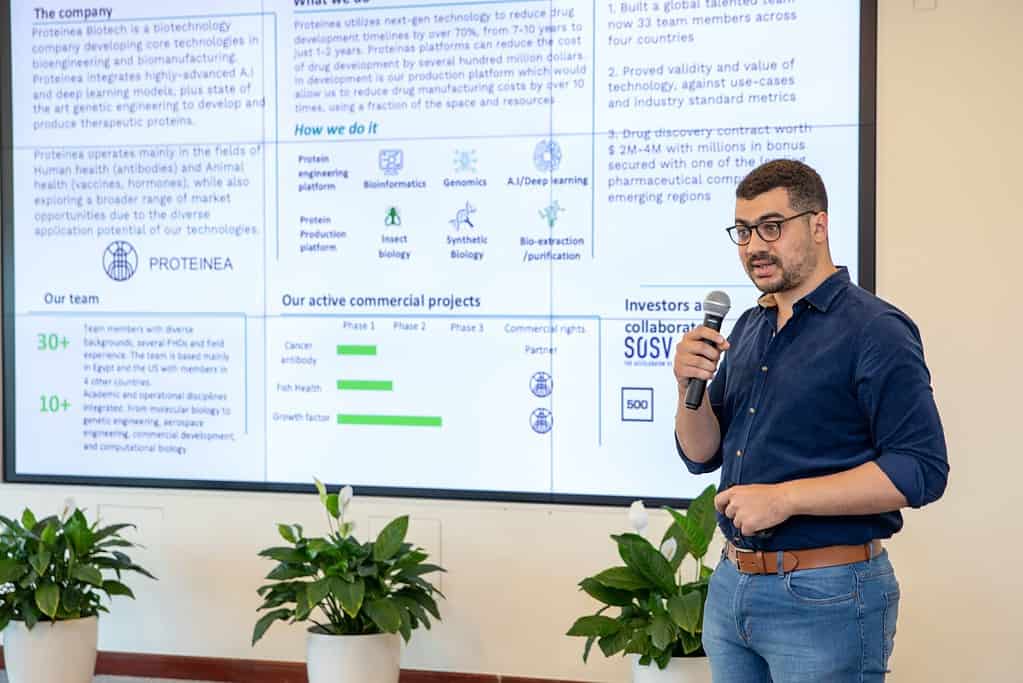 "When Proteinea was accepted into the Destination DeepTech program we received access to the advanced equipment and knowledgeable professors that KAUST is known for," said Eljendy the company's co-founder and CEO.
To improve the biotherapeutic design process, Eljendy and Elgammal had the idea of developing an AI platform similar to Siri, or ChatGPT but specifically for drug discovery. The team name the language model Ankh, an ancient Egyptian symbol for "life." The new platform attracted the attention of Google which has provided funding and technology support.
"Ankh is going to change the landscape of protein engineering with AI forever by unlocking the language of life," adds Elgammal. "Our results suggest that not only can state-of-the-art performance be reached, it can be surpassed using significantly less computational power. This means greater efficiency, shorter time to market, more cures, a healthier world."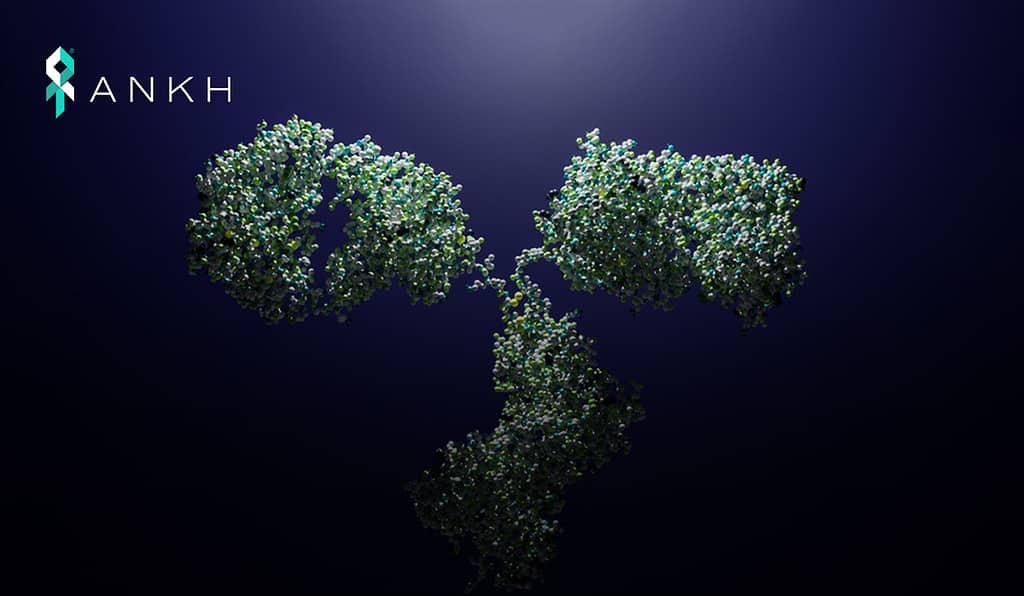 With numerous platforms and products in development, Proteinea has also been admitted into the prestigious IndieBio biotech accelerator in the Bay area. Recently they also won a prestigious golden ticket competition to secure lab facilities in the Greater Boston area, sponsored by one of the world's leading protein service providers.
As far as the future is concerned, Proteinea will continue to invest in and grow its team of 40 employees at its Cairo and Boston offices, intent on developing the future of bio-therapeutics to serve the Middle East and the world.
"Outside of academia, there aren't many options in MENA for deep tech," says Eljendy. "We want to change that and attract more talent here with exciting opportunities."