The on-going COVID-19 crisis has impacted every industry. Startups are among the most affected businesses because of their relative fragility compared to well-established companies. The main reasons startups are losing revenue is due to lost opportunities, hesitant investors, distracted consumers and an uncertain future.
But the impact of COVID-19 is not evenly spread out – and it's not always negative.
Startup Genome conducted a global survey where they asked startups about their current situation. The findings showed that most startups have lost around 30-40% of their revenue. However, one in ten of the surveyed startups reported a revenue loss of over 80%. These typically included companies in industries such as hospitality and travel. Finally, another 10% of the startups actually saw a growth in revenue as a result of the crisis. Those companies worked in fields such as delivery, entertainment, healthcare, and online services.
I decided to interview a handful of KAUST startups in different technology-based industries to understand their unique challenges and how they are currently coping with the crisis. Their main concerns generally had to do with funding. At the same time, they all showed exceptional leadership and flexibility when opportunities to pivot presented themselves.
Wayakit
Wayakit is a biotechnology startup that recognized an immediate business opportunity in cleaning products as the virus started making headlines in January. Founded in 2018, the startup produces the world's first compact, all-natural stain and odor removal spray.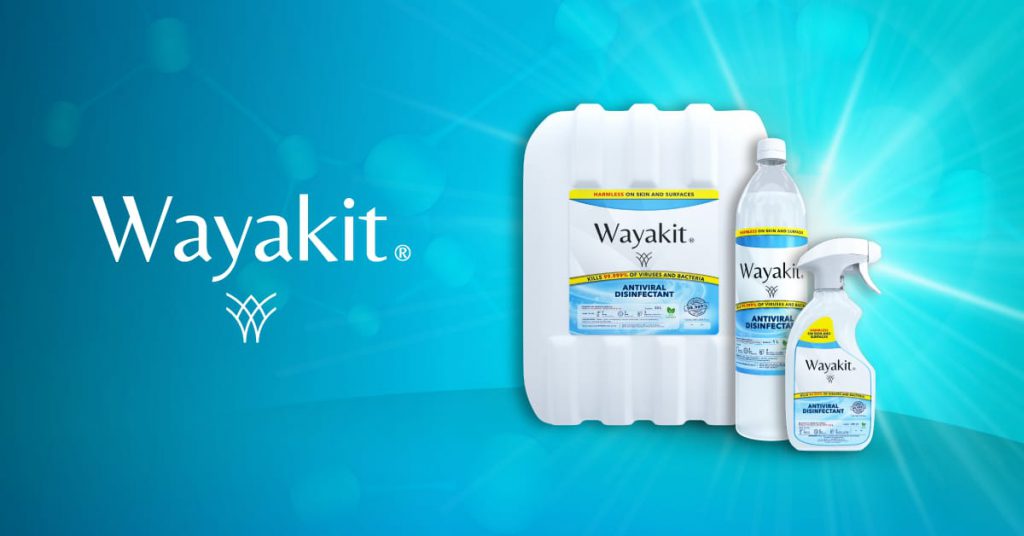 I asked co-founders, Sandra Medina and Luisa Javier, both KAUST P.h.D. students, about how they pivoted their business towards disinfectants since the COVID-19 outbreak.
"We had already planned to develop a new formulation in 2020 and research disinfectant agents that were environmentally friendly," Javier explains. "So in February, when we realized that COVID-19 could impact the entire travel industry, we decided to speed up the process."
With the travel industry put on hold and disinfectant in high demand, there was no better time for Wayakit to move into this space. The co-founders wanted to veer away from traditional disinfectant formulas that use peroxide, chlorine and ethanol, and focus on formulas that don't irritate the skin.
"Once we had found a formula we believed in, we sent it to our laboratory in Mexico," Medina adds. "They tested it to see if it would work with the most common strain of coronavirus available in the lab, and the results were very positive: 99.999% removed from surfaces."
The results were even more impressive because their formulations have been proven to be hypoallergenic and disinfect in just 30 seconds. After receiving requests from the aviation industry, the team is now in the process of certifying the product for different industries and markets.
I then asked them what they thought was the biggest challenge to startups in these corona-times.
"It's important to diversify because you never know what will happen in the future," Javier says. "The key to staying above water during crises like the current one is to intimately understand the end-users and their needs."
Firnas Aero
Firnas Aero is pioneering DaaS (drone-as-a-service) for the aviation industry to inspect sites such as airport runways from foreign object debris. The startup's founders, Tariq Nasraldeen and Sariah Aljiffry, graduated from TAQADAM Startup Accelerator in 2019 and are now based out of KAUST's Research Technology Park.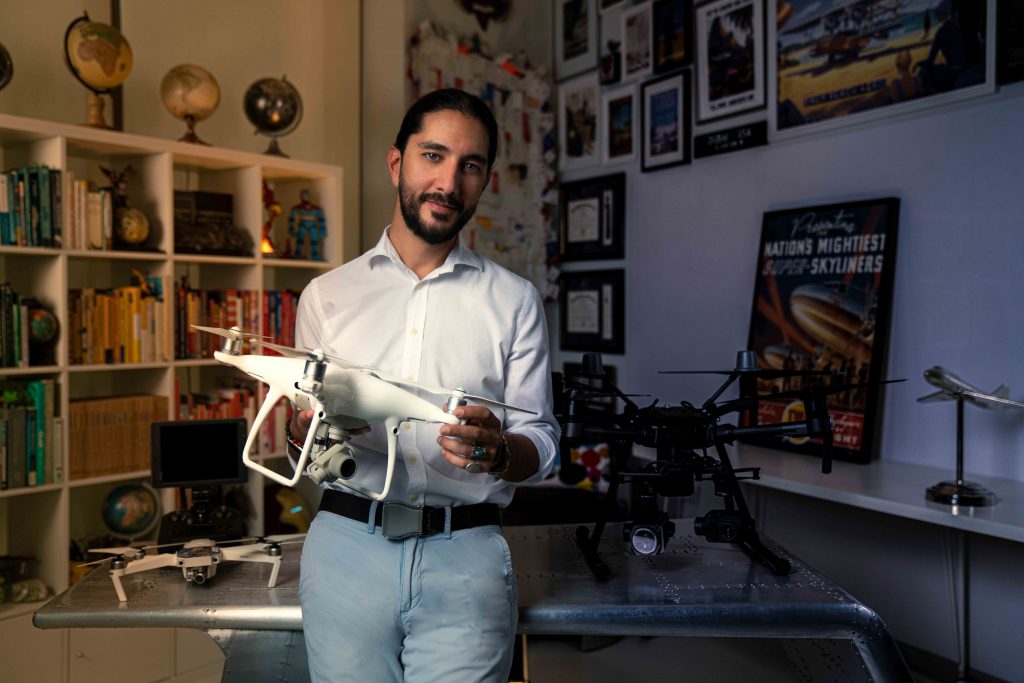 Since the majority of Firnas Aero's clients are in the aviation industry, the COVID-19 outbreak has been hard on the startup.
"When the travel ban happened, we had a lot of international meetings planned three months ahead to follow up on potential leads and help existing clients," Nasraldeen recounts. "But they all had to be canceled."
I asked Nasraldeen what he thought was the biggest challenge for startups right now. His answer was, perhaps unsurprisingly, funding.
"For a startup, cash flow is already the biggest challenge," he says. "Not only do you not have big cash reserves for a rainy day, but uncertain times like these also make investors and VCs hesitant to fund new businesses because they don't know how things will evolve."
It's not all doom and gloom, however. The coronavirus epidemic has also presented some new opportunities for Firnas Aero.
"We have received requests for drone delivery services, which in the past wasn't technologically feasible," Nasraldeen explains. "But now with the lockdown, the government and other organizations are very interested in delivering solutions for food and medication."
NoorDx
NoorDx is a clinical genomics company that aims to provide innovative genetic testing and infectious disease diagnostics to support the in-Kingdom healthcare system, and be a reference for the integration of genomic medicine in clinical practice. Dillon Fritz, Pierre Magistretti, Jason Schrum, Sami Qarawi, Arnab Pain and Sharif Hala make up the team at NoorDx.
The main challenge facing NoorDx is one that many startups will be able to relate to: funding.
"Our funding has been paused and I don't think anyone knows when it'll resume." Fritz says. "Six months ago, putting down two to six million for a startup was exciting. But now traditional investors are contracting their entrepreneurial activities."
While the lack of funding is slowing down the startup's plans in the short-term, the COVID-19 pandemic has highlighted the need for advanced diagnostic services in Saudi Arabia. The team is hopeful that investors will recognize this and see the value in healthcare startup investments.
"It's allowed us to slightly deviate from genetic diagnostics, such as clinical exomes and non-invasive prenatal testing, and focus more on how NoorDx can be a major player in the infectious disease area, especially diseases such as COVID-19," Fritz states. "All these technologies we've developed can be applied to the research, testing, prevention and treatment of COVID-19 in the future."
"The pause on our funding has prevented us from contributing to alleviating the crisis as much as we'd like," Pain adds. "But what we do know is that the next time something like COVID-19 comes along, if it happens again in our lifetime, we will be a major contributor to diagnostics and testing."
Red Sea Farms
Red Sea Farms is a KAUST spinout that provides sustainable saltwater agriculture solutions. Their patent-pending technology taps into saltwater resources to grow salt-water tolerant tomatoes and other vegetables in local greenhouses.The two founders behind Red Sea Farms are Mark Tester and Ryan Lefers, who have received investment by the KAUST Innovation Fund and Research Products Development Company.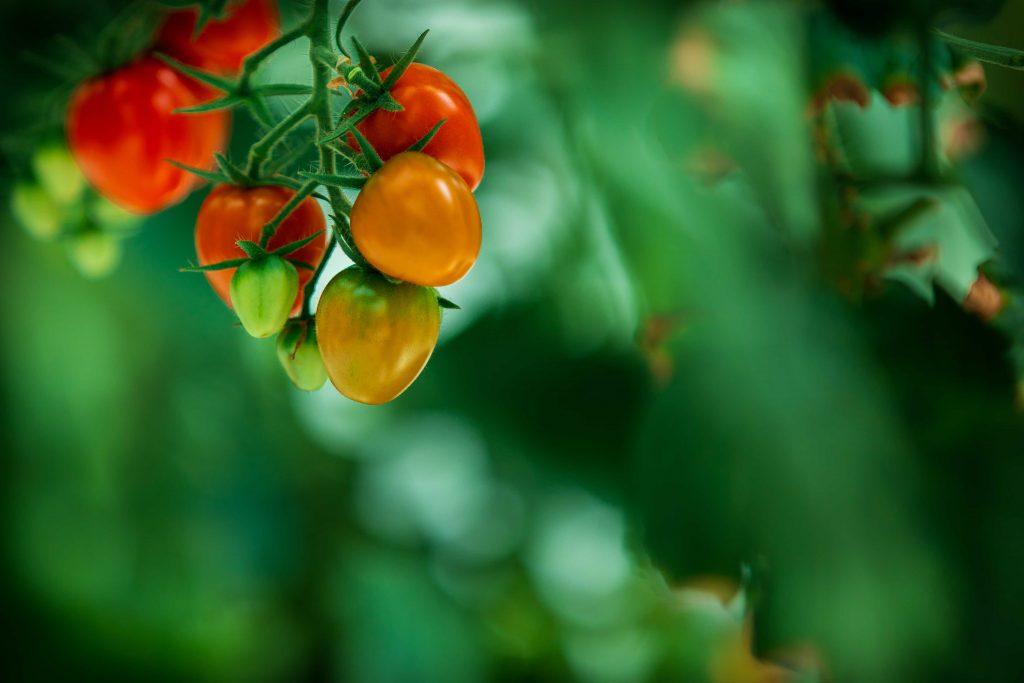 When I ask them about the biggest challenges startups are facing, they both agree that securing funding and clients is at the top. However, things look a little different when you're in the agritech business.
"In a time of global crisis like this, people realize the value of local food production," Lefers says. "We've actually seen growing interest in our technology and our saltwater agricultural system."
The COVID-19 pandemic has highlighted the importance of local food production, especially in the GCC where up to 70% of agricultural products are imported. As governments and investors recognize this, the demand forsustainable, locally-applicable agriculture is increasing in the region.
For Red Sea Farms, a challenge during the pandemic has been supply chain management and logistics. As curfews and travel restrictions have been imposed, it has been harder for startups to access the necessary permits and travel exemptions compared to larger companies. This made it impossible to deliver to some of the company's regular outlets, so the team found new stores looking for local produce.
"Because of the crisis, we've become better at working remotely," Lefers says. "And we've teamed up with some local organic stores in Jeddah that now stock our produce… so there was an opportunity there."
To Summarize
Generally, Saudi businesses and investors seem a bit more confident than those in other countries. The four startups I interviewed all felt the impact of COVID-19 but quickly adapted to the new reality by optimizing team communication, focusing on lead generation and pivoting into new markets.
Let's look at the main takeaways that may interest other entrepreneurs.
Those startups who have lost between 25% to 35% of their revenue should assess whether or not their customers will return in the near future. If that's the case, then it may be possible to hold out until then. If not, then it's important for them to consider pivoting into new markets.
Those who have seen the most drastic cuts to their income stream have tougher decisions to make. If funding is tight, then it may come down to making difficult team and operational decisions. Alternatively, a solution could be to divert all existing resources and technology towards a pivot.
The current pandemic is by no means a positive situation. Yet, there may be a silver lining.
Consumers are, for example, becoming more conscientious. As we've all seen, the reduction in pollution has led to clearer skies and better air quality. And that is food for thought for both startups and their customers.
Have our lives been too crowded, fast-paced and driven by consumption? Is it possible to build a more ethical and sustainable future with new types of work, better means of transportation and a cleaner environment?
I hope so.