2019 was a year of incredible growth for the KAUST Entrepreneurship Center and Innovation Fund. Thousands of innovators walked through our doors to find creative solutions to hundreds of challenges. Our portfolio of 120+ startups were also busy: closing deals, hiring employees and raising investment.
As the year comes to a close, we look back on some of our proudest entrepreneurship moments from 2019.
127 Active KAUST Startups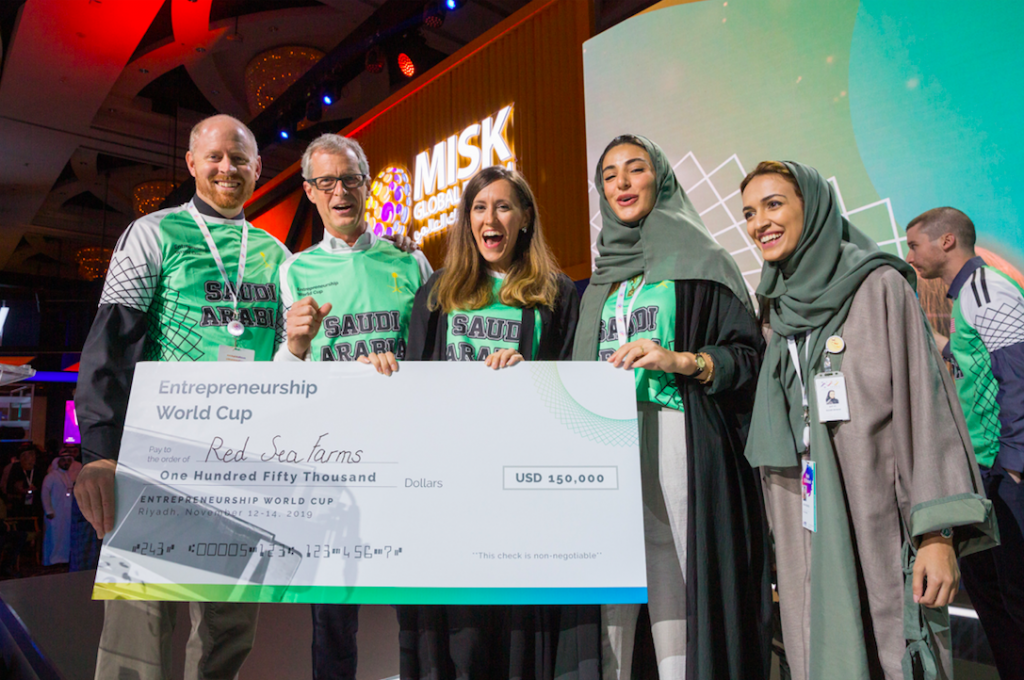 Red Sea Farms at the Entrepreneurship World Cup global finals hosted in Riyadh as part of Misk Global Forum.
2019 was a busy year for KAUST startups who closed important investment deals, grew their client base, hired more talent and won prizes around the globe. Some 2019 highlights:
2,800 Innovators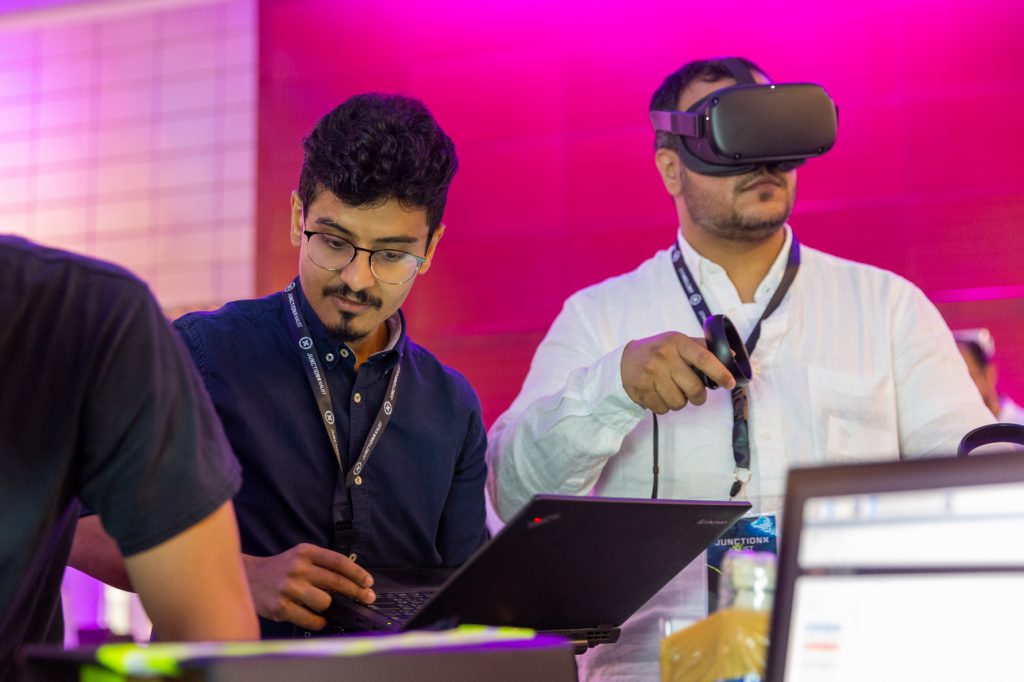 One of JUNCTIONxKAUST teams hacking the future of water, food and energy at NEOM.
Each year we host multiple programs on-campus at KAUST and around the Kingdom to challenge young people and empower them through ideation and business training. This year we worked with partners like GACA, Northrup Grumman and Elm as well as students from over 21 Saudi universities. Some 2019 highlights:
340 teams tackling problems facing the world today in ideation challenges across the Kingdom.
28 tech startups graduated from KAUST's TAQADAM Accelerator in partnership with SABB. Meet the 6 winners who took home $100k each.
Babar Khan named 2019 'Innovator Under 35' for his innovative water solutions by MIT Tech Review.
28 Innovative Collaborations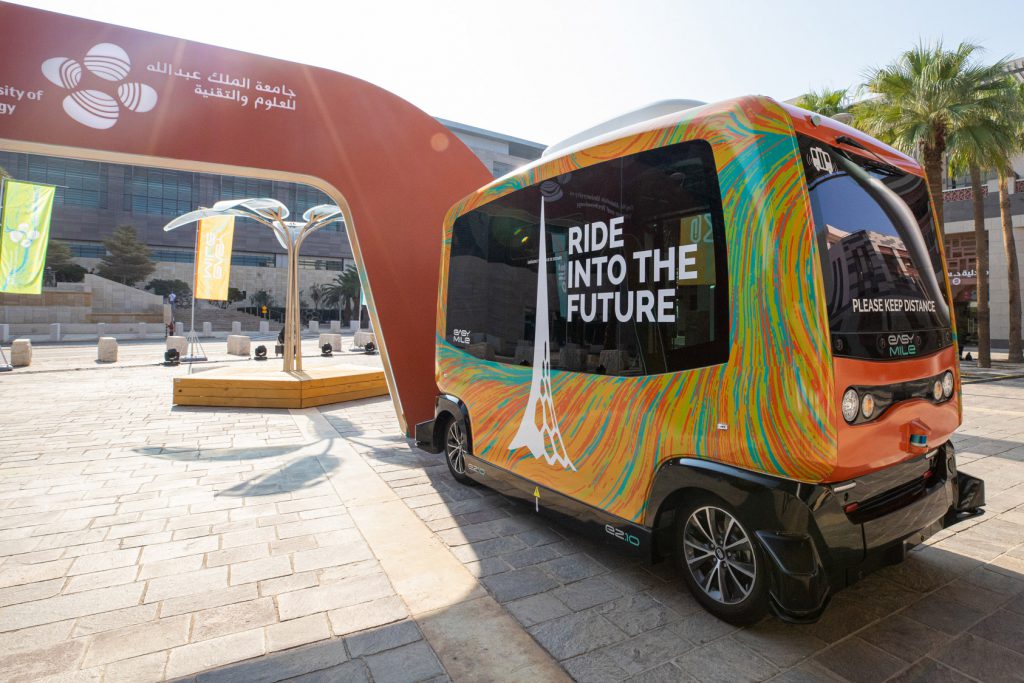 Easy Mile self-driving shuttle launch event on KAUST campus.
Our mission is driven by problem-solving and finding solutions for the challenges facing Saudi Arabia and the world today. Each year we work with innovative partners to go beyond the walls of the university and help spark ideas that can create real change. Some 2019 highlights:
Startups in the News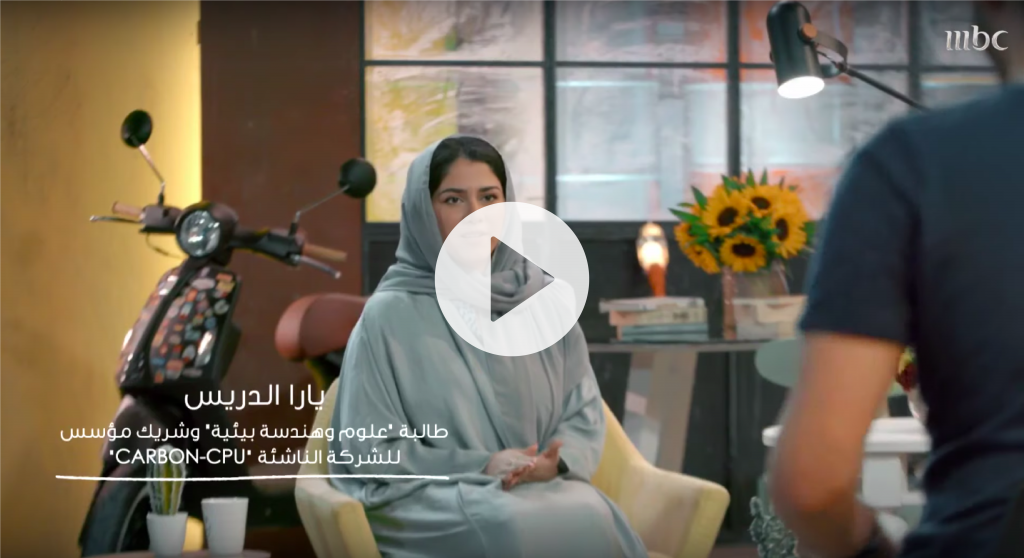 Yara Aldrees from Carbon CPU talked about her entrepreneurship journey and their innovative solutions to food waste management.
Entrepreneurship is embedded into our DNA as a university and part of our innovation mission is to help grow a startup ecosystem in Saudi Arabia. Over the last decade we have supported hundreds of startups in our programs and are proud to see them shining globally. Some 2019 highlights:
KAUST Startups Featured on MBC Shabab Hub: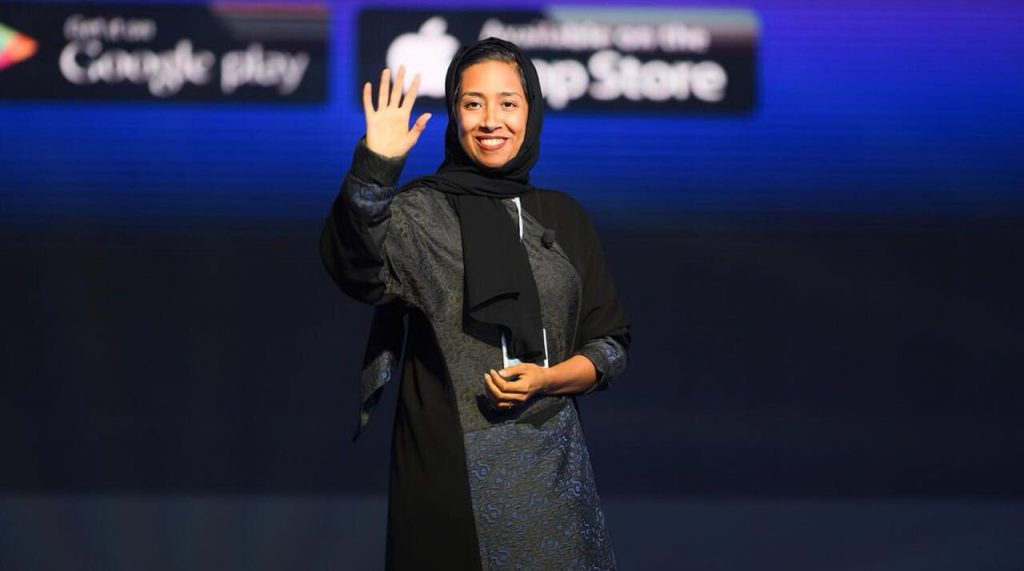 Manar Al-Omayri, CEO and founder of Dhad.
Manar Al-Omayri, CEO and founder of Dhad, an Arabic audiobooks startup, talked shifting perceptions about entrepreneurship in Saudi Arabia. Read the full story on Wired Middle East